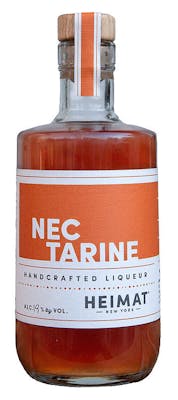 SKU: 01341589772
Heimat Nectarine Liqueur
---
---
Nectarine was never really on our radar until one year one of our partner farmers convinced us to try it. His father was the very first in the Hudson Valley to plant nectarines in the 1960s and the farm's nectarines have been highly sought after ever since. They are truly one of a kind and as soon as we tried them, given the amazing aroma and juicy profile, we knew it would make a very special liqueur. Fruity and bright on the palate with a lush body, almost hints of apricot, and a soft, lingering finish that will have you smacking your lips for more.
Alc. by volume:19%
Try it with: Gin, Bourbon, Vodka

Are you 21 years old, or older?