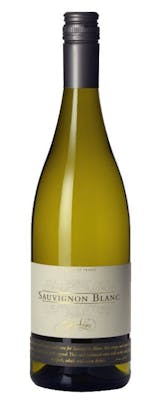 SKU: 3507110010181
Caves De La Loire Cave de la Loire Les Anges Sauvignon Blanc
---
---
Tasting Notes:
Appearance: Crystal clear
Nose: Very expressive nose underlining some aromas of lychee and citrus fruits
Palate: Light and fresh with a long finish

Food Pairing: oysters, white fish, seafood

Producer Notes:

Founded in 1951, Cave de la Loire (also known as Loire Properties) is a co-op that has become a key player in Loire Valley wines. 160 wineries with more than 1,400 hectares entrust their harvest to them. Loire Properties offers a selection of wines from the Pays Nantais to Sancerre. The vineyard is located on the left bank of the Loire over 14 villages from "Sancerrois". The focus of Sancerre winemakers is usually to express the pure fruit flavors of Sauvignon Blanc and the natural "terroir". The yields of Sancerre Blanc are limited to a maximum of 60 hectoliters per hectare. Thanks to soils scattered with volcanic stones, white wines from this area are: fine, lively and brimming with fruit.