Woodford Reserve Distiller's Select Kentucky Straight Bourbon Whiskey 1.75L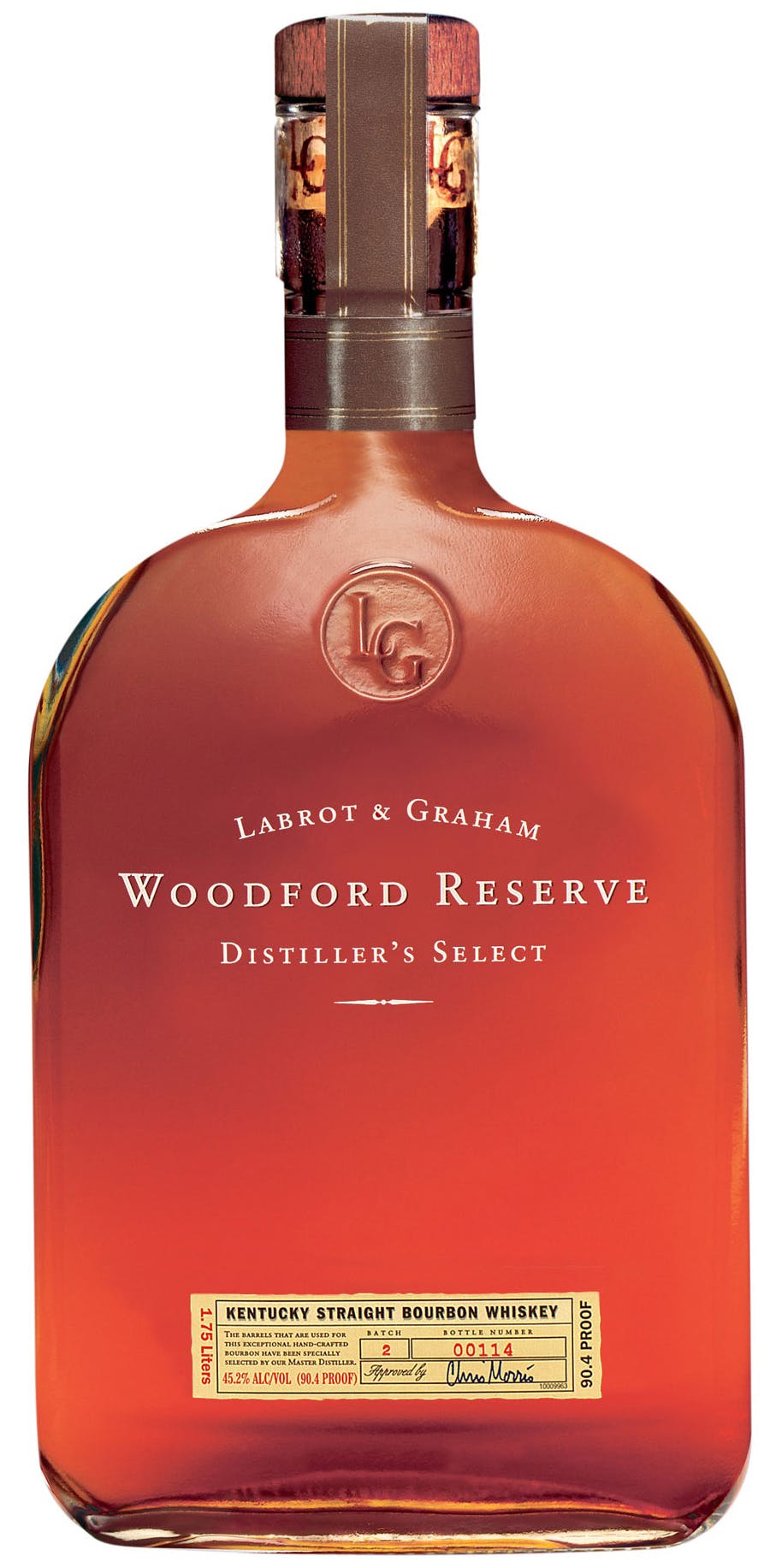 The perfectly balanced taste of our Kentucky Straight Bourbon Whiskey is comprised of more than 200 detectable flavor notes, from bold grain and wood, to sweet aromatics, spice, and fruit & floral notes. Clean, brilliant honey amber. Heavy with rich dried fruit, hints of mint and oranges covered with a dusting of cocoa. Faint vanilla and tobacco spice. Rich, chewy, rounded and smooth, with complex citrus, cinnamon and cocoa. Toffee, caramel, chocolate and spice notes abound. Silky smooth, almost creamy at first with a long, warm satisfying tail.
Wine EnthusiastLook for a gorgeous copper hue with orange highlights, a butterscotch-like aroma and soft feel. This Bourbon offers lots of fruit on the palate-orange, apricot, tropical fruit-that finish long, with caramel and a bracing burnt-orange peel note.