Wine Tasting
Friday November 8, 2019 4:00 PM - 7:00 PM
In-store
Join us this evening 4-7pm for a tasting of wines with Albert! We'll be trying some newer selections and favorites- all on sale too! As always, it's free to taste- Cheers!
Featuring:
Villa Sparina Gavi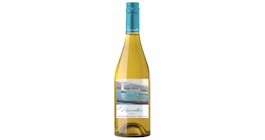 Color: Pale straw. Aromas: White flowers (jasmine), honeysuckle, green apple, apricot, ginger, vanilla. Flavors: White peach, nectarine, green apple, lemon/citrus, almond, vanilla.
$15.99

Lemon bergamot mint, lime zest, and citrus blossom on the palate combine with a mouthwatering acidity to showcase a crisp, clean and elegant wine. The blend of early and later picked blocks bring in more mature aromas of pink grapefruit, lychee, and fresh apricot. Pairings: Oysters, fresh crab, basil pesto, or goat cheese with honey.
$19.99

Our 2013 Petite Sirah is dark and inky in color, and introduces aromas of dark berries and dark chocolate with hints of espresso. The dark fruit theme continues onto the palate with accented notes of plum, blackberry and dark current. Round tannins take you into a smooth, long finish. Smoked meats, BBQ and any hearty dish makes a great pairing.
$24.99

Intense and fine ruby red colour, aromas of red ripe fruit where are evident plum and black cherry.The taste is warm and smooth, with fairly soft tannins. Overall this is a balanced wine with good body. Serving suggestions: Keep the wine in a dark, cool and dry place. It is suggested to uncork the bottle even 2 hours before serving and pour into glasses of average size at a temperature of 64 °F. Food Pairing: Excellent with traditional Mediterranean cuisi- ne , from pasta dishes , also based on ragout or vegetable. Excellent with grilled red meats and medium-aged cheeses .
$13.99

$12.99
---